Other Works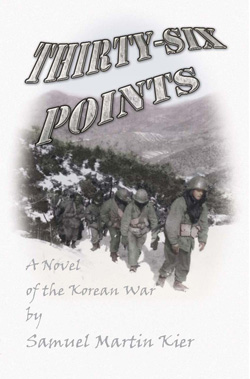 Thirty-Six Points: A Novel of the Korean War — In the Korean War, the typical young American soldier was not motivated by a desire to save the world from communism; his objective was to earn the thirty-six rotation points that would allow him to return home. Thirty-Six Points blends military history and character-driven fiction, as experienced by the novel's four principal characters: a pre-med student from Stanford University, a career soldier from Detroit, a corporal from the Greek battalion fighting alongside the Americans, and a Chinese school teacher who was coerced to fight in the Chinese Peoples' Army. The novel begins in 1950, shortly before the United States became actively involved in the war. It ends with the aftermath of the war, the survivors having returned to their homes. In the epilogue, one of them revisits the basic training base at Fort Ord and compares the Korean and Vietnam eras.
Published: 2005
ISBN 0-7884-3487-X
Available at


---
Sons of the Commonwealth: A Story of the Pennsylvania Reserves— This is the story of two young Western Pennsylvania coal miners who enlisted in Company F of the 12th Pennsylvania Reserves in the summer of 1861. Although much of the dialogue and personal references are fictitious, the author's objective was to cover the daily events of the 12th Regiment, otherwise known as the 41st Pennsylvania Volunteer Infantry and their significance to Private David Kier and his cousin, Private James Lyons. There are twenty battle maps pin-pointing the position of the regiment. The letters home and personal conversations between these two soldiers of the Army of the Potomac are used to bring these ordinary heroes to life for the readers so that they might further appreciate the investment in human suffering and courage that was required to preserve our country.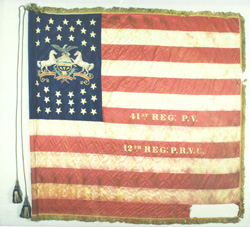 Published: 1999
Mechling Associates, Inc.
1124 Oneida Valley Road
Chicora, PA 16025
Available at
www.mechlingbooks.com

---

Sam Kier serves as Historian for the 5th Infantry Regiment Association.  He contributes regularly to the association's newsletter, The Bobcat Bulletin, as well as the 24th Infantry
Division's Taro Leaf and The 25th Infantry Division's Lightning Flashes.