Ask The Author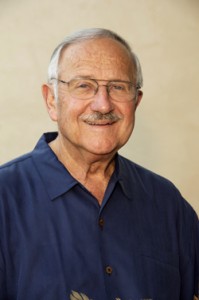 "I have inherited a Model 1879 Springfield .45/70. . .The weapon was received new by the 5th Infantry on October 11, 1879 at Fort Kehoe. The spelling of Kehoe is approximate. I have had little luck finding any information about Fort Kehoe. Can you tell me if the 5th Infantry was ever at Fort Kehoe (if there was such a fort.) If so, what dates?" Karl, Fort Worth, TX
Karl, the 5th Infantry built Ft. Keogh in 1877 and was garrisoned there until May 1888. It was located right across the Yellowstone River from Miles City, Montana. An agricultural research station now stands on the site of the old fort. Prior to moving into Ft. Keogh, the soldiers lived in a temporary "cantonment" at the confluence of the Tongue and Yellowstone Rivers. That location is now the site of the Range Riders Museum. It contains many artifacts from the Ft. Keogh days. My wife and I visited there this past July. I envy you. Take good care of your 1879 Springfield. Sam Kier


"Hi, Sam Kier, I am trying to compile a list of the soldiers that took the troopship Gen Nelsen M. Walker and were KIA in Vietnam. From the Coffelt data base of KIAs, I abstracted a list of over 100 KIAs with a tour date of September 22, 1966.
One question mark is a KIA of May 21, 1967. His name was David Alan Haraldson, US55877819. His home of record is listed as California, but believe he was actually from Fargo, ND. He is listed as a KIA of C/1/5 Mech, but might have been transferred in from a unit of the 3rd Brigade, 4th ID. So my thinking is if he is listed on both the October 31, 1966 and April, 1967 rosters of C/1/5, then he was not a transfer. But if he is not listed on the October roster, there is a good chance he was transferred. . .I was wondering if you have either roster and can do a lookup for this soldier. Please feel free to pass this email on to others in your unit that might be of help. (Gary Hartt, A/2/22 (Mech) 1965-67)
Gary, unfortunately I don't have copies of company rosters for the Vietnam period. However, I did, for some reason, make a copy of the personnel lists that were included in the 1966 25th Infantry Division Yearbook, which would, most likely have been based on the October 31, 1966 roster. There is no David A. Haraldson on the Charlie Company list. At the time that the yearbook was published, LTC Victor F. Diaz was battalion commander. Diaz was there from August '66 to January '67.
I was aware of David A. Haraldson since he is on my list of the 521 Bobcats that died in Vietnam and suspect, from your hypothesis, that he was a transfer. I have copied this to my friend, Fred Deverse, who was a 2nd LT with Charlie Company from June of 1966 to June of 1967. Perhaps he can shed more light on this matter. Sam


It would be wonderful if you would sign the book. It is for my dad, Bud Hanson. His father was killed in the Korean War in August of 1950. I am hoping my grandfather's name is listed. Thank you so much.
JoAnn
JoAnn, there was a SGT Leroy E. Hanson with Headquarters Company, 1st Battalion who was killed on 11 August 1950 during the battle for Chinju Pass. Would that have been your grandfather? My book doesn't contain a list of the almost 1000 men of the 5th RCT who died in Korea but it does contain a description of that battle. I do have a KIA list developed by Ray Warner of the 5th RCT. I'll include a copy of the appropriate page with your book.
That would be him. I never got to meet my grandfather but my family will be able to share a bit of his history with my son, with your assistance … Joann


I was cleaning out my mother's attic this weekend and found a group photo that is labeled "5th Regt Infantry MNG Camp Rosenwald Ft. Snelling 1920" … In any way is this related to your 5th Regiment or do you know where I could find more info on this photo. My mother said it was a picture that was in the house when they moved in 65 yrs ago and the house was owned by a family named Hamer.
Lucy, Minneapolis, MN
Lucy, at that time, our 5th United States Infantry Regiment was stationed in Germany as part of the army of occupation following World War I. Your picture is of the 5th Infantry Regiment of the Minnesota National Guard (MNG). The interesting coincidence is that the picture was taken at Fort Snelling. Fort Snelling was constructed by our 5th US Infantry Regiment in the 1820's. The headquarters for the Minnesota National Guard has a web page. Just type in Minnesota National Guard. There is a good history page that explains what the MNG has been doing since its establishment in 1856 through its role in the Global War on Terror.


(The following message was sent to Sam Kier while the sender was visiting the Sackets Harbor Battlefield near Watertown, New York) Sam, I don't remember if the 5th fought here during the War of 1812. Did they?
Ken
Ken, the 5th was indirectly involved. The British attempt to capture Sackets Harbor was repelled by the 21st Infantry Regiment. Then, on May 21, 1815, the 21st Infantry was one of the six War of 1812 regiments that folded their flags and became part of the 5th Infantry Regiment commanded by COL James Miller. The veterans of Sackets Harbor thus became members of the 5th. Therefore the honors that the 21st acquired during the War of 1812 became part of the 5th Infantry Regiment's tradition.